K is at a stage right now where she loves reading.
She just turned 15 months and she can't get enough of us reading to her. She will even grab books off the shelf and look through them on her own.
Just as we rotate her toys, we rotate her books weekly to keep her engaged with reading and present her with new books to explore.
The Montessori approach suggests it's best to keep younger kids away from fantasy books until around 6 years old. Because of that, we've recently started to switch over to more "real-life" books.
(In case you're wondering, Maria Montessori suggested that because the child's brain doesn't work the same way as an adult's and they can't separate from fantasy from reality it's best to introduce fantasy later in childhood.)
While almost all books make her happy and she usually asks us to read them many times over, there are a few books that have really stood out as books that are her clear favorites at 15-month-olds.
#1 – Baby Faces: Smile by Roberta Grobel Intrater
We were first shown this book by How We Montessori, and are glad we found it.
This book is very short and simple, making it great for young babies to follow along to.
As you can probably guess from the title, the book is about babies smiling and was the perfect aid to help K learn how to smile around the 14-15 month age.
My favorite part of the book is the nice big photographs of babies on each page. Although this book was published in 1997 the photographs are great, and K seems to love them too!
#2 – Go To Sleep Baby Girl by Leslie Jonath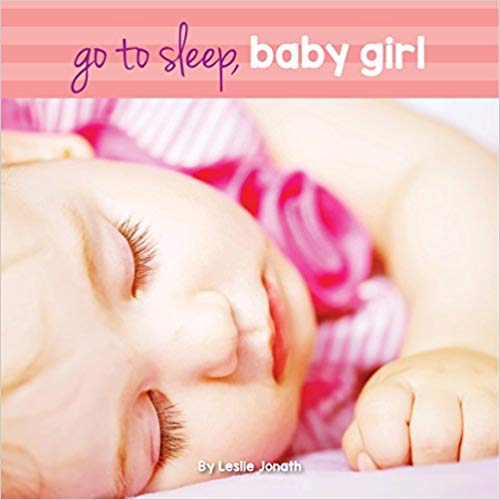 We took a trip to our local Chapters looking for a few books and came across this "Go To Sleep Baby Girl" board book in the clearance section.
It was exactly what we were looking for.
We wanted to add some books to our collection that use real-life photographs and show everyday life events.
This book mimics a bedtime routine from asking the baby how their day was, to taking a bath, snuggling up with a stuffie, and finally going to sleep.
The photographs in this book are great (being published in 2018 means very nice crystal clear photos) and there is a good mix of baby ethnicities as well.
K is really into everything babies right now (saying "baby" a lot, always pointing to strollers, and loves her baby books) so this was perfect to add to our library of baby books.
#3 – Rock-A-Bye Baby Reader by Carole Olson & Cheryl Schneider
This one is a nursery rhyme book, with each page containing a different nursery rhyme and an illustration to go with it.
Some of the rhymes have actions that go with them (ie. Itsy Bitsy Spider).
This is perfect for us as K is just beginning to attempt to follow along with the actions as we go.
I've enjoyed this book as it's taught me some nursery rhymes that I've heard in the past but couldn't remember the words to.
With each nursery rhyme along the right side of each page, there are also helpful tips about reading aloud to your child + photographs of adults reading to babies.
They do a great job at mixing up the ages and ethnicities in the photos, and sometimes include multiple babies or brothers and sisters in the photos as well.
K likes to flip back and forth to her favorite nursery rhymes and she loves the pictures of the babies too!
What Are The Best Books You've Found For 1-2 Year Olds?
We hope to update K's favorite book list at least every few months as they change, stay tuned for more book recommendations from us and keep an eye on the Montessori Toy Guide.
But we want to hear from you.
What are your (or your baby's) favorite books to read? Do you have any authors you'd recommend? Let us know in the comment section below.
We always love getting book recommendations – nothing beats a great book!